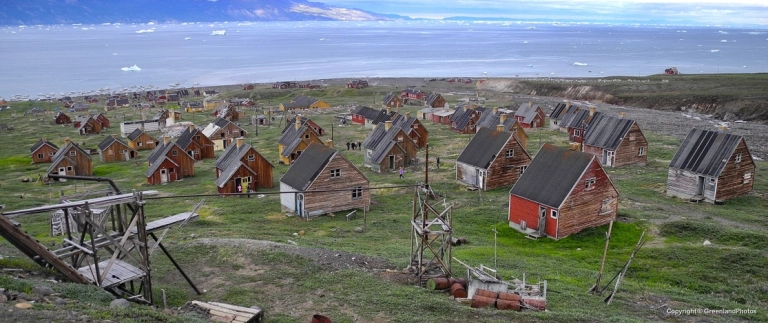 22 - 31 August 2023
10 days / 9 nights
Go on the ultimate trip to Greenland, here you get a world-class tour. We've gathered the best of Greenland for you, and for something new, you'll never forget a trip to Disko Bay.
We only have 10 places on this fantastic tour.
You will walk on the ice sheet, see the capital of Greenland, and not least the pearls of Disko Bay on board HEIDI.
Price per. person in shared double room
from DKK 45.295.-
Program:
22 August 2023 – Departure from Copenhagen to Kangerlussuaq
23 August 2023 – Departure Kangerlussuaq towards Nuuk
25 August 2023 – Departure Nuuk – Ilulissat
27 August 2023 – 30 August 2023
On board HEIDI
August 27, 2023, you set sail from Ilulissat towards Eqi the calving surf
Ilulissat – Eqi Glacier Afg. At 10:00 ank. 15:00
28 August 2023
Eqi Glacier – Saqqaq Afg. At 9:00 ank. 13:30
Saqqaq – Qullissat Afg. 15:30 ank. 18:00
29 August 2023
Qullissat – Qasigiannguit Afg. 07:00 ank. 17:30
30 August 2023
Qasigiannguit – Ilimanaq Afg. 9:00 ank. 11:00 (approx. 2 hour stay)
Ilimanaq – Ilulissat afg. 14:30 ank. 16:00
31 August 2023
Departure from Ilulissat towards Copenhagen
The package contains:
Flights from Copenhagen to Kangerlussuaq, Nuuk, Ilulissat and return to Copenhagen
All taxes and fees
Polar Lodge in Kangerlussuaq with shared facilities incl. breakfast
Trip to the ice sheet point 660
Dinner in the restaurant Roklubben
Hotel Hans Egede in Nuuk, in shared double room incl. breakfast
City tour with coffee
Full day trip with Nuuk Water Taxi to the Icefjord, ending with dinner in the fjord at Qooqqut Nuan
Hotel Icefiord, in shared double room incl. transfer and breakfast
Kayak tour in Ilulissat
City walk in Ilulissat
4 days / 3 nights on board HEIDI with full board
Towns and villages you meet on your trip:
Kangerlussuaq
Nuuk
Ilulissat
Saqqaq
Qullissat
Qasigiannguit
Ilimanaq
Send us an email so we can help you make your dream trip come true!