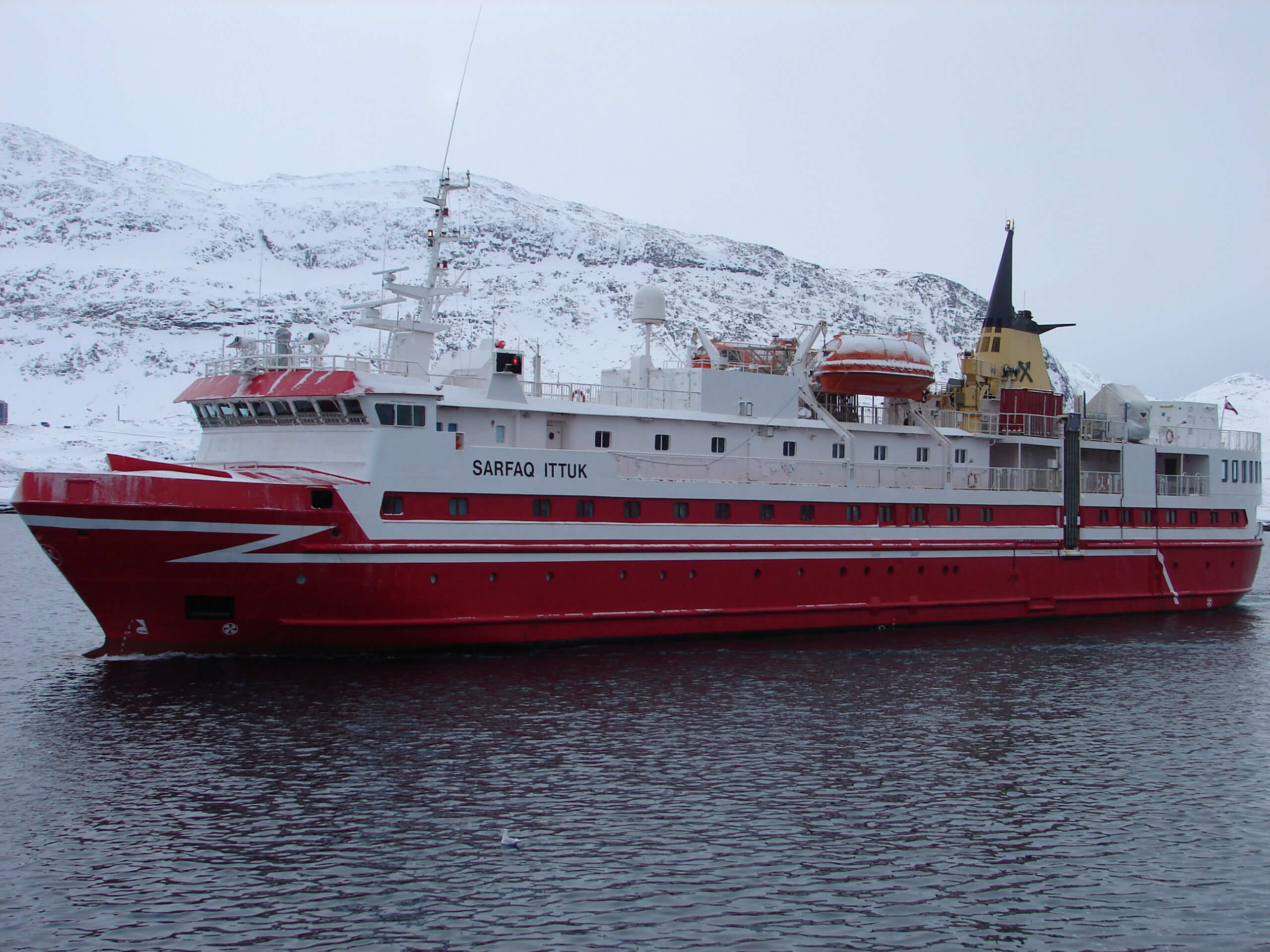 Experience Greenland from the sea side on a mini cruise from Nuuk to Maniitsoq. Here is merry reunion and touching farewell when the coastal ship docks.
Price per. person in shared double room
On a berth from DKK 3,295 *
In Cabin from DKK 4,095
Valid from March 25 to June 1, 2022
* Incl. Blanket
Mini cruise with Sarfak Ittuk in cabin or cabin Nuuk – Maniitsoq T / R
2 nights in a shared double room
Breakfast
You only need one day off.
You are sailing on Friday evening from Nuuk at 21:00, arrival at Maniitsoq Saturday at 07.00, accommodation at Hotel Maniitsoq. Departure from Maniitsoq on Monday evening at 22:00, arrival in Nuuk Tuesday morning at 07.00
Send us an email so we can help you make your dream trip come true!